We do one thing and one thing only at Augusta Surfaces: produce high quality, solid wood countertops, kitchen island tops, and tabletops. Our mission is to be the preferred choice for customer configurable wood surfaces in North America. We produce primarily in truckload quantities for volume retailers, distributors, and high-end fabricators.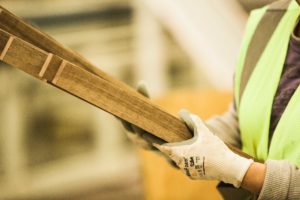 By combining old world methods with modern technology, we are capable of meeting the highest volume customer's needs, while maintaining artisan level quality. Each component is visually inspected and graded for suitability in our products.
As part of a vertically integrated company, we have the opportunity to control the manufacturing process from standing timber to boxed countertop ready for the consumer's unique interior design. Our lumber is graded specifically for use in working wood surface applications. Adhesives used in our products have been toxicology reviewed for food-safe use and our manufacturing process is supported by a computer-aided statistical process control system to ensure precision at each step.
All products receive a final 180 grit wide-belt sanding pass. Each one is individually boxed and corner-protected. Our products receive square edges on all sides allowing the installer the ability to tailor the edge treatment to consumers' needs. Augusta Surfaces products are also marketed unfinished, allowing customers to apply the stain of their choice, food-grade oil, or other finish of their choosing.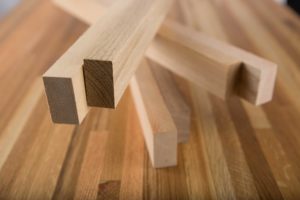 All products are constructed of American hardwood. A cut anywhere through the thickness or along the length of an Augusta Surfaces countertop, island top, or tabletop will reveal solid wood, 100 percent sustainably grown, legally harvested and respectfully manufactured.